Turkey Teeth is the hot topic right now. Its trending on social media everywhere. Many people just can't wait to join on the trend. There are positive and negative aspects of the term.What should you look for and what should you avoid?
Most people use the term Turkey teeth for failed cosmetic dentistry treatment in Turkey however malpractice is unfortunately possible in every country and clinic. The tendacy among collegues in Europe or the US towards cosmetic dentistry abroad is quite negative since after the treatment abroad most patients don't go back to their former dentist for any extensive treatment. They are left to do dental cleaning and sometimes they need to put back a fallen out crown or veneer back in. Unfortunately due to competition between dentists any complications afterward the treatment is put on limelight by competing colleagues.
Some people on the other hand are happy with the results and fair prices and use the term Turkey teeth for cosmetic dentistry in Turkey and post their results on social media.
Why people go to Turkey for cosmetic dentistry?
When compared to many other countries, Turkey offers many advantages in the field of dental tourism. First and foremost, it should be stressed that the dental procedures performed are of the same caliber as those performed in European countries. However, in Turkey, prices are more affordable. Of course, traveling and vacationing in Turkey is a desirable option in addition to receiving dental services there. We can briefly list Turkey's benefits as a dental tourism destination below due to its natural splendor, historical sites, and distinctive culture:
The medical equipment used in dental procedures in Turkey is of comparable caliber to that used in European nations. Devices that have received FDA or CE approval are the standard.
The cost of treatment is very affordable. Dental procedures can cost significantly more in European nations than they do in the United States. The most recent studies indicate that Turkish dental care costs are 50% less than those abroad.
Turkish dentists have experience. Average Turkish dentist treats more patients than his counter part on a daily basis.
Those who want to receive treatment in Turkey have a very short waiting period. When travelers do not have to wait weeks for an appointment, they can plan their trip as soon as possible and take advantage of the service. Most treatments can be done in a week. Whereas in many countries even simples treatments take weeks. In Turkey patients pay for what they are getting done. There is no separate payment for dentists time.Labor costs are also included with the treatment patient is getting.
For some patients traveling to a different country for their treatment can also be inevitable due to high costs and waiting times in their home country.
Lastly on the list of benefits are the numerous travel options to Turkey and the low flight, accomodation costs.
Do dentists in Turkey shave down all teeth?
This requires patients consent. Not everyone needs crowns or veneers. Depending on patients needs and wishes less invasive procedures such as dental whitening and bonding can also change a lot. The videos uploaded on social media under #turkeyteeth hashtag are usually teeth shaved down ready to receive crowns. Less invasive procedures such dental veneers don't require that much shaving. However since shaved down teeth garner more attention from followers people tend to post all their shaved down teeth on social media. Shaving all teeth down and applying crowns for every patient is not a standard procedure in Turkey. Veneers and crowns are made the same way everywhere in the world. Just because patient is in Turkey doesn't mean any extra shaving of the teeth.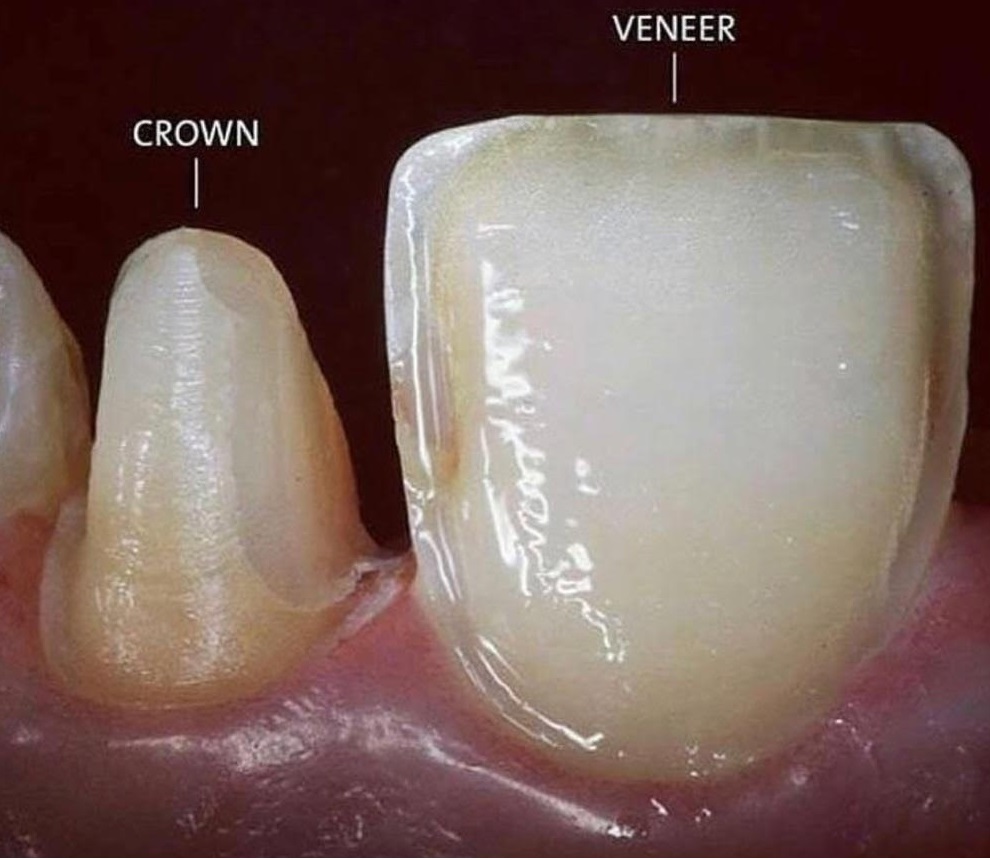 Why Are Dental Services more affordable in Turkey?
In many parts of the world, dental procedures are among the most expensive medical procedures. On the other hand, one of the countries where patients can get the best care for significantly lower costs and fees is Turkey. For this reason, a lot of foreign patients favor receiving dental care in Turkey.
The primary reason that dental care is less expensive in Turkey than it is in countries like the UK or Europe is because of lower operating expenses overall, including laboratory costs and dentist fees, labor costs in general and sheer number of patients. Getting a tooth fixed in Turkey is 60–70% less expensive than getting one done in England, even with standard procedures. The procedures maybe affordable for Europeans due to exchange rates and low labor costs but they are still very expensive for the locals. The money people save is especially higher for extensive treatments. It may not be worth it to visit Turkey for dental whitening due to flight costs and time you need to invest but it will definitely worth it if you need multiple implants,crowns or veneers.
Is Turkey teeth safe?
There are 450 medical tourism agencies in Turkey that are approved by the Ministry of Health. The president of the Turkish Dental Association stated that none of the 40 thousand dentists who are members of the association have done any wrong surgical procedure. Most patients from abroad look for the absolute cheapest alternative which sometimes lead them to not certified dentists and organisations. If the dental clinic lowers the price 30-50 percent or more and lets you set your own prices its not a good sign to begin with. Certifications, Diplomas of the dentists, location of the clinic and most importantly the agency working with the clinic is very important. Health tourism agencies in some way vouch for the clinic.No agency would work with subpar clinics which would ruin the agencies reputation. Dentists can find local patients but for a health tourism agency patients visiting from abroad is basically all there is.
There are around 33 thousand dentists in private hospitals, 12 thousand in public hospitals, and around 3 thousand in university hospitals in Turkey. Thats lots to choose from an and agency would definitely help you out with your spesific needs. Every year there are more and more patients from all over the world visiting Turkey for a dental treatment. If getting your teeth done wasn't safe it wouldn't be a booming industry. This clearly shows patients recommend getting their dental treatment done in Turkey to their friends instead of telling them to avoid getting dental work done in Turkey. The country is one of the leading players when it comes to cosmetic dentisty. Numbers don't lie and Turkey is in the top 10 in the world when it comes to most visited countries for dental tourism.
How to choose a reputable provider?
*You can check their social media pages for before and after photos.
*Genuine online reviews are important.
*Experience of dentists and dental clinics experience with patients from abroad is something to look out for. Not every clinic or dentist is able to serve international patients.
*Is it a known clinic or a hospital which works with an agency or is it a clinic who has a translator?
Like mentioned above a health tourism agency would represent the patient way better than dental clinics employees who tend to take clinics side. Agencies have experience with multiple clinics and how they work.They know which clinic and dentist is better at which treatment. Having an insider working for you is always a plus.
*Does the clinic have an in-house lab? Do they have their own technicians? or is the work outsourced?
Having your own lab makes wonders in the field of dentistry.
*How much are they spending on marketing instead of improving and providing better services to the patients?
It is possible to just hire influencers for marketing. This doesn't mean your treatment results will be the same as Influencers.
*What are your expectations and complaints?
Do you have a toothache, a missing tooth? Do you wish to have a cosmetic treatment done if so, should it be a permanent treatment or a quick fix?
Make sure to talk about all your expectations before the treatment. Saying "I want new teeth" is not a good way to begin. Knowing what you want will help you choose the right treatment option for you. Depending on your expectations the treatment methods can be invasive or conservative. With any cosmetic treatment it is of utmost importance to manage expectations.
*How soon do you hear from them after initial contact?
If someone gets back to you within a matter of minutes this usually shows they have a working system in order and professional people are behind it. Taking too much time to get back to the patient might be sign of an inactive clinic or they are not really that engaged with foreign patients.
*Know that each patient is different
Some patients want their teeth as white as possible while others opt for a more natural look. Some patients wish to have bigger teeth and others don't want bigger teeth. What makes someone happy might not be the right choice for you. Just because you think someones teeth look unnatural and bad doesn't mean thats not what they wanted in the first place. Dentists don't have one standard perfect smile for everyone. For example if you want the exact smile make over of a celebrity and your facial features are different the end result will not please you. Dentists will give patients what they want but there is a thin line. You should listen to the dentist you trust for good results.
The ultimate goal is being the best version of yourself. Each smile is unique.
*Inform your provider accordingly
Patients sometimes forget,skip or simply don't know answers to questions about their health when providers ask them the first time. This plays an important role.
Do you have any allergies? Any chronic illnesses? Any medication you take on a regular basis? How did your dental issues come to be?
The more you let your provider know beforehand the better. If you plan your trip arrive at the clinic and let them know about an issue on the spot, your provider might not be able to help you out.
*Does the clinic and agency have required certifications?
Noncertified places try to lure patients with extremely low prices.
*What are their prices like?
You need to check a couple of places just to get to know the price range. If you think the clinic you like is reputable and prices are good you should go for it. "But there is another clinic doing it for this much" is not a good approach. Every clinic has different expenses, dentists and staff that make certain amount of money for their talent, a dental lab which uses different quality material. If your absolute concern is price there are cheaper countries as well. Its not just about the price in Turkey Turkish dentists are very sought after for their work.
*How long they have been doing this?
There are many providers who just disappear after being active for a year or two. Being an active player in the field for decades shows that the job they are doing is good. It means years of good reviews, recommendations and experience. It is difficult to maintain an establishment for a long time with low quality work, dissatisfied patients.
Final words
When it comes to dental tourism in Turkey and Turkey teeth the interest is at an all time high. It's hard to deny advantages of currency exchange rates, lower labor costs and support from the government. Ever Increasing demand for getting dental work done in Turkey shows no signs of declining even with the current events. More and more people recommend getting cosmetic dentistry in Turkey to their friends. Biased opinions towards Turkey and competition from European colleagues due to economic interests doesn't seem to create a dent on the long run.
Looking for more information about dental tourism in general? You can check out Colgate, NHS and General Dental Council.
You can check our instagram for some of our works!
Do you have any questions about Turkey Teeth and need further advice? You can contact us 24/7 for free non binding consultation.