Do you have questions before you travel ? Feel free to contact us if you have any other questions.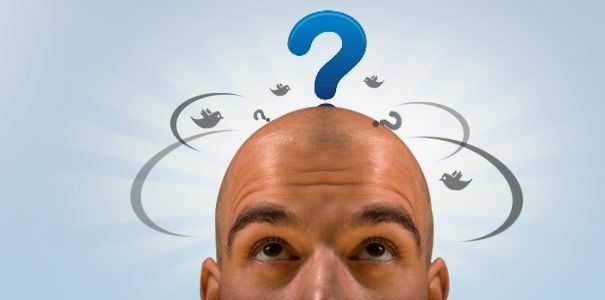 Enjoy VIP treatment.
Hair Transplant in Turkey is a minimally invasive procedure. All you have to do is following instructions and have patience during the treatment. After the procedure is done you will be given an appointment for a follow up appointment.
How long does it take ?
The procedure takes about 6-7 hours depending on the size of operation.
Do I have to spend the night at the clinic ?
No, Hair transplantation is an outpatient procedure.
What to do after the procedure
After the procedure you will be given an appointment. Your first hair wash will be done in the clinic. We strongly advice resting and not sleeping on the extraction area. No smoking or drinking alcohol for the initial 48 hours as this will diminish your operations success rate.
Do I have to prepare for the procedure ?
Don't shave your beard, don't get a haircut before the procedure and stop smoking and drinking at least one day before the treatment.
What causes hair loss ?
Hair  loss is caused by multiple reasons that can be genetic and/or hormonal. 95%  of hair loss is caused by condition called androgenetic alopecia which is commonly referred as male pattern baldness. Age is also a factor in hair loss.
Are there any side effects of hair transplantation ?
Hair transplantation is the safest restorative  procedure that is free from any kind of complications and side effects. Although  there maybe mild pain, swelling in the donor area after the surgery but it subsides within few days. Patients can manage to avoid all side effects  if the post operative instructions are followed.
When can I get an appointment ?
We are flexible regarding appointments but each hair transplant procedure takes about 6-7 hours and we have to make an appointment accordingly. so we kindly ask you to inform us as soon as possible so that we can take our time and assist you with everything you might need during your stay in Istanbul.
Does it hurt ?
No, Your doctor will apply local anesthesia. You will not feel any pain during the procedure  slight discomfort is to be expected. Mild pain after the hair transplant is normal. You can use over the counter painkillers in case of need.
What methods are there ?
Fue and FUT are the most popular hair transplantation methods. Although FUT is outdated. Fue is considered wastly superior.
How am I gonna take care of my hair after the hair transplant in Turkey?
We will wash your hair with a special lotion and shampoo for the first time after your operation.
Afterwards you need to wash the transplantation area everyday once according to our instructions.
Please avoid sex, heavy physical work and do not hit the transplant area anywhere. (door, ceiling etc.) for a week.
Avoid sports, swimming,sun rays, solarium Turkish bath, sauna for 2 months.
Acne may be seen at the transplanted areas after 2,5 months after the hair transplantation that is normal. If its too much contact us.
What is the success rate of hair transplant ?
Thanks to new advances in hair transplant treatments. Success rate is quite high compared to ten years ago.  About %95 is to be expected.
Am I going to need another hair transplantation surgery ?
Depending on the volume of your hair loss you might need a second surgery. Your doctor will inform you about this before the procedure. It is highly unlikely.
What does your package include ?
Our hair transplantation package includes 2 nights of hotel stay, airport transfers, translator fees consultation, hair transplantation, special shampoos, and washing of hair after the treatment and 7/24 online support.
Can/Should I get a haircut or shave my beard before the procedure ?
No, You will be given a haircut at the clinic. It is important for hair transplantation team to see your current condition.
Can I use my insurance ?
We don't work with any insurance company. Besides most insurance policies don't offer coverage for hair transplantation since its an aesthetic procedure.
Can I smoke before/after the operation ?
Please don't smoke before the operation and we urge you stop smoking for at least 10 days after the procedure. This will help with the recovery time and increase rate of success.
When should I wash my hair ?
Washing your hair after the hair transplantation is a very important process. We do the washing in our clinic on 3rd day after the surgery. After 15 days you can wash your hair at home but you have to follow clinics instructions while washing your hair.
How long do I have to wait for another hair transplant session in case I need one ?
At least 6 months and depending on your case. You might have to wait up to a year. You can send us photos so we can tell you exactly when you should come.
What is the success rate of FUE hair transplantation ?
About 95% But as we age natural hair loss is to be expected which has nothing to do with the hair transplantation surgery.
Are hair transplantation operations safe ?
Yes, these are all FDA approved treatments available all over the world.
What is the maximum graft extraction amount per session ?
That depends on volume, quality and number of hairs per follicle. Approximately 4.000 or 5.000 grafts are the usual maximum limit.
When should I have the hair transplant ?
There is no certain age. You just have to contact us and our specialists will inform you. That depends on your rate of hair loss and general health.
When can I go back to work ?
You can go back to work after 3 days. But ıt will take around 15 days for your scalp to heal. There will be some visible scarring which is natural.
Why are prices so low in Turkey compared with the UK and other countries ?
Labor costs are very important when it comes to hair transplants. Each operation takes several hours. Due to low wages paid with Turkish Lira. it's much more economical in Turkey. Turkey is only 3-4 flight hours away from Europe. Ticket prices are decent and thanks to all these conditions there is an influx of hair transplant patients from all over the world to Turkey. This high volume of patients from abroad make current prices possible. Competition is high.
How do I get started with the treatment ?
You can start by sending us photos of your scalp from different angles. (sides, top and neck area)
Afterwards we will inform you and answer all your questions about what can be done, when we can arrange an appointment, what to expect etc.
I am a woman can I get hair transplantation ?
Yes with proper technique you can benefit from hair transplantation. However each individual is different. Women in general have less success with hair transplantation contact us so we can inform you about your options.
I have chronic diseases/health problems can I still get hair transplantation ?
Please inform us beforehand so we can consult with our specialists. We take our time for each patient and answer this question individually.
What to do after the treatment ?
Following these simple instructions is very important for a successful operation.
Do not scratch your hair.
Sleep on your back for 4 days
No smoking for 3 days
No alcohol for 10 days
Careful when you are changing your clothes. You should wear things like shirts, jumpers with zippers to keep your clothes from touching while putting your clothes on or taking them off Please take your medication according to your doctors recommendation.
Avoid bumping your head into cars, ceiling etc.
Your scalp has to stay dry until your second appointment at the clinic.
Do you wish to read more about the treatment ?
Find out more about hair transplantations here
https://www.nhs.uk/conditions/cosmetic-treatments/hair-transplant/
https://en.wikipedia.org/wiki/Hair_transplantation
https://www.ncbi.nlm.nih.gov/pmc/articles/PMC2825128/
Getting a hair transplant in Turkey is the right choice. We are there for all your questions. Contact us anytime 7/24 00 90 535 813 37 87 / [email protected]
Fue Hairtransplantation
Maximum Grafts
1.390 $

Our price includes
– FUE Hairtransplantation
– Medication
– Your follow up appointment
– Special hair lotions and shampoo
– All appointments at the clinic
– Translator fees in your desired language.
– Transfers from and to airport, hotel
– 1 night hotel accomodation at our partner hotel.
The hair roots are taken individually with a Titan tip
Treatment lasts 7-8 hours
Hair will be shaved at the clinic to 2-4mm
Very fine and small scarring
Manual hair extraction or Micromotor hair extraction
We offer the most modern method at our partner clinics. FUE method nowadays is the golden standard. Depending on your needs we can choose the best option together.
How are the hairs extracted for FUE hair transplant?
In this popular and revolutionary method of hair transplantation, the hair is not taken in stripes, like the FUT technique, hair will be extracted as individual units, these are called grafts, since the hair grows in bundles of 1-6 hairs. This is done with the help of a fine hollow needle, which has a diameter of 0.6-0.9 mm. Afterwards, the follicular units are implanted in the bald scalp.
Can body hairs be transplanted during FUE hair transplantation?
For patient who do not have enough donor hair on their heads, hair from the chest, back, beard or abdomen can/may also be transplanted.
Result of the treatment:
After about 5-6 months, the transplanted hair starts to grow visibly. After about 1 year, the end result can be seen. Over time, there even may be small improvements in hair density, strength and firmness.
Can I cover FUT scars from my previous treatment with FUE ?
Yes, Is is possible.
The FUE Method is the most gentle method for hair transplantation.
In Follicular Unit Extraction, the hair is removed individually, in small units and not on a strip of skin from the back of the head. Therefore, there is no visible scar. Instead, small reddish crusts form on the scalp, at the puncture sites. However, these fall off within a few days, The scalp can regenerate completely. When working with the FUT technique, there is always a scar. Although very thin and fine, but still visible all the time, Due to this fact it is not possible to get a short hair style with FUT method.
Body hair transplantation is another great benefit offered by the FUE method.
The hair is also taken individually. The removal area can be the chest, the beard, the back or the abdomen depending on the patient. The body hair transplant is suitable for people who no longer have enough donor hair (donor area) available. Since this type of hair transplantation is used only in isolated cases, the success rate is not quite as high as in the case of head hair transplantation.
Contact us for a non binding free consultation.